Australian Opal is found in sedimentary rocks aged 115-100 million years. The majority of Opal is quite hard and will scratch glass.
However, there are a few areas that some fields that produce unstable material with a higher water content, which can crack or craze. It is important to buy your opal from reputable jewellers who guarantee their stones.
Solid Opal
Australia Opal has a typical hard of 6 to 7 on Moh's scale of hardness from 1 -10. (Pearl =3.5, glass=5, tanzanite = 6.5, emerald 7.75, sapphire =9, diamond = 10). Opal is quite resilient, but (as is the case with any valuable jewellery) care should be taken to avoid situations where the opal could come in contact with abrasives or be subject to impact. Thick stones are more resilient than thin stones.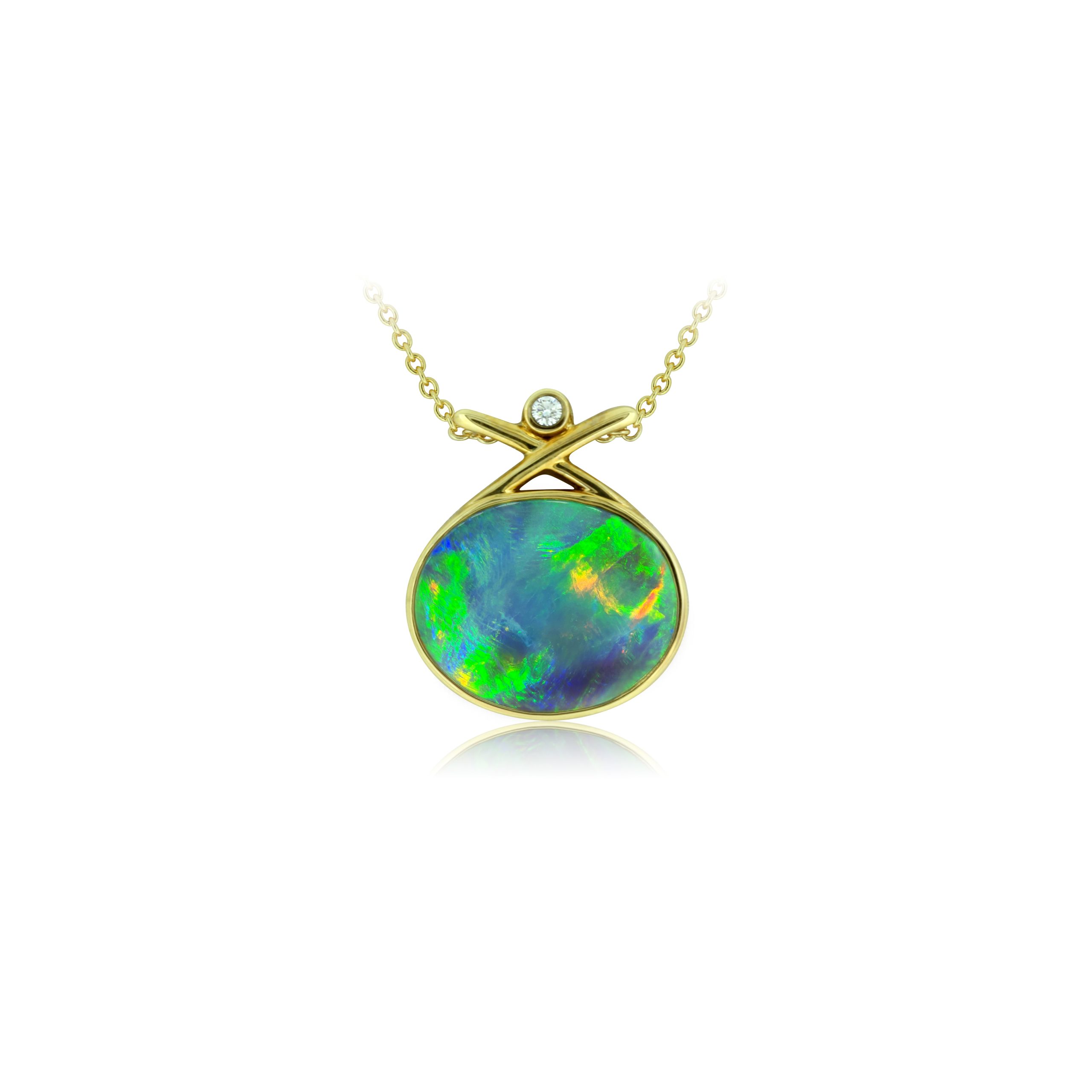 If you intend to store an opal for a long period in a safe or safety deposit, it is recommended the item be placed in a sealed container or bag with water or oil. Safes are de-humidified environments and are unnaturally drying. Follow these simple rules and your opal will give you a lifetime of pleasure and become a treasured heirloom.
Triplets, doublets and inlay opal
For triplets, doubles and inlay opal, the opal is just a thin veneer, which is likely to crack if dropped on a hard surface. As triplets, Doublets and inlay are laminates the glue could deteriorate if submersed in water and particularly detergents. Water or detergents does not affect solid opals.
As a matter of policy, in order to protect our clients, Cosmopolitan Jewellers does not stock Opal doublets or triplets; we only carry solid opals. We aim to provide our client the finest Opal at the most competitive price. Ours have unset Solid Opal stones starting from AUD$195, Sterling Silver Opal jewellery, as well as 18k gold and platinum Opal jewellery. We have the largest collection of Solid Opal earrings, Opal rings, Opal pendants, Opal bangles and Opal bracelets in Sydney. We are open 7 days per week and are located @ Shop 2.01, 140 George St, under the Museum of Contemporary Art in the Rocks. We offer Duty free in house for overseas travellers, which is 10% GST.